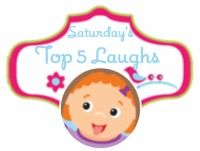 Took GiGi for our weekly grocery shopping trip at Whole Foods Market. Well, now that she is bigger I use a grocery cart cover and put her in there rather than push a stroller and a grocery cart. Too big for baby wearing or stroller while Mama shops. Anyway, I pulled up next to the spices on the baking aisle not thinking anything of it and boom…baby-longarms is clearing spices off the shelf! Took me a minute to notice since I was bending down looking at breadcrumbs on the bottom shelf. She though this was hysterical of course and as soon as I started picking them up she knocked them down. Then I got smart and pushed the shopping carriage away! 
Lasagna – GiGi likes her lasagna…anything pasta really. Now she enjoys finger painting with the sauce! So, we bath nightly! Which brings me to bath time…
We use to bath GiGi in the Puj tub, but that's long gone as she out grew it in a second. We have upgraded to a stand alone tub I found at IKEA.  I'm just not ready to strain my back for bath time. So Gram came by the other night after dinner to help out and she bathed GiGi. I forgot to mention to her that she too would be taking a bath since splish splash has become all the rage during bath time. Now she knows. Sorry Mom. 🙂
Placemats – Everyone knows what these are and I like to use them. DH handed GiGi to Poppa (my Dad) at our kitchen table and before anyone blinked an eye BOOM, CRASH, SPLASH a glass of water and a mug of coffee everywhere. The water glass broke and the kitchen had a slight flood of sticky coffee water. Hey DH, do not hand baby-longarms to someone who isn't aware of their magic-table-clearing tricks! 
Lastly, baby gas. We started GiGi on whole milk and we can no longer blame the dog for the gas smell. I mean, who really drinks whole milk these days?