I am so excited to tell you about this next item included in my Holiday Gift Guide. Clutched and Covered is the amazing creation by Rocquelle Porch of Houston, Texas. She creates these one of a kind covers for your clutch! Its totally one of those, "why didn't I think of that" sort of things. I mean I have a TON of bags and shoes. Pretty much like most ladies out there when I see a bag in the store, 90% of the time I'm going to buy it…even if I have no actual necessary reason. I buy it just becuase I like it. 🙂
Well, imagine all those clutches you have sitting in your closet that may only go with one or two particular outfits. Kind of a bummer, right? Well, that is when Clutched and Covered comes to the rescue…literally. Just pop on over to Rocquelle's Etsy boutique and take a peek at all the beautiful designs that you can transform your "old" clutch into. You can even request a custom item. Clutch covers come in small, medium, and large.
So I sent Rocquelle the dimensions of the two clutches I wanted to cover. Within a week I had two beautiful covers at my door. I had a large and a small clutch cover made. I told her to surprise me with the patters and she totally nailed it. One is grey chevron with a pink liner and the other a zebra print with a red liner. I absolutely love the pop of color on the inside!
Use code: CLUTCHEDANDMODERN & save 15% on your purchases through December 14th!
What is a clutch cover you ask?
A clutch cover is great for envelope, zipper, and snap closure clutches! Put your zipper or snap closure clutch into a clutch cover for a completely new clutch look, or put your envelope clutch in a clutch cover to be on top of the mixed prints, color blocking, or mix of bold prints with solid colors trends!
 Just look at some of these fantastic patterns!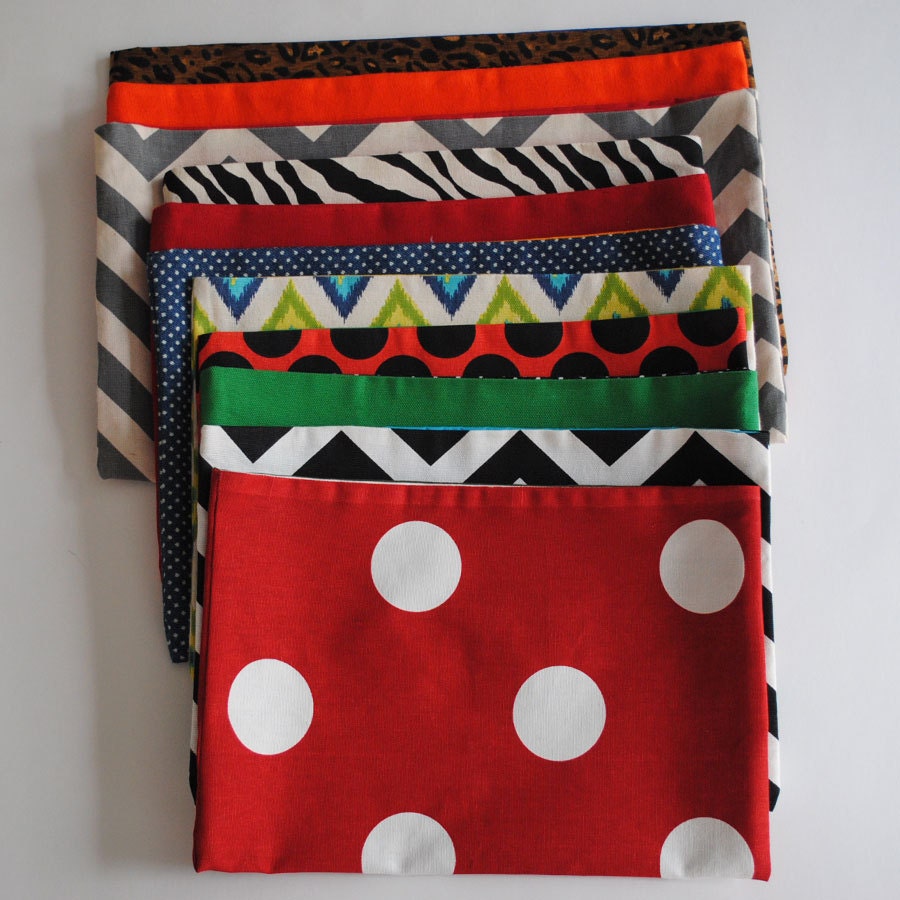 Use code: CLUTCHEDANDMODERN & save 15% on your purchases through December 14th!
I really love to support small businesses throughout the holiday season when I am buying gifts for others. Etsy is a great site that allows me to do so from the comforts of my own house…and pj's! If you haven't shopped Etsy yet…I encourage you to check it out!
Be sure to follow Clutched and Covered on their Twitter page and my personal favorite Instagram! 
I received one or more of the products mentioned above for free. Regardless, I only recommend products or services I use personally and believe will be good for my readers.